Descripción
Electronic Congratulations Card Happy Birthday 1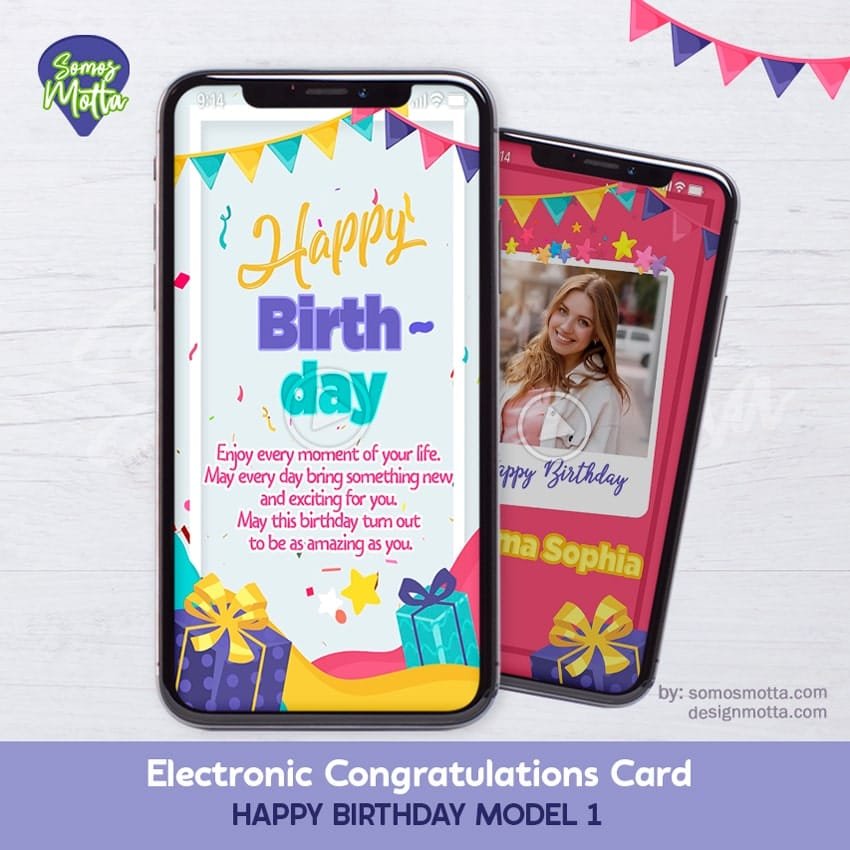 Features
Files Quantity: 1
File Format: MP4 Vertical orientation
Dimensions: 1080 (w) × 1920 (h) px
File size: 40 MB approx
Duration: 30 Seconds
* NAME OF THE BIRTHDAY
* MESSAGE TEXT (optional)
* 1 PHOTOGRAPHY
* NAME OF WHO DEDICATES
IMPORTANT customization is only for the information requested, no additional modifications are made.
These animated e-cards are perfect for sending an original and personalized gift to friends and family.
REQUIRED INFORMATION
Birthday Name (20 characters)
Dedication Message (160 characters) Optional, you can leave it.
Name of the Person who dedicates (20 characters)
1 Photography in Good Quality, with the following characteristics. PNG or JPG format Up to 5 Mega. Where the Person is well focused. Does NOT include any type of edition.
Note: empty spaces add 1 letter or character
DELIVERY TIME
PRODUCT DELIVERED
1 Digital Video in HD quality (same as the video published on this page) personalized with your data.
The Video will be sent by mail.